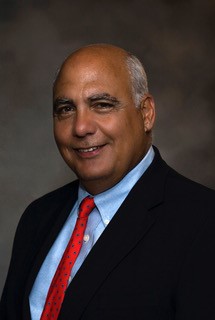 Gabe Vitale
President/CEO
C & L Sweeping Service
•Current position is President of C & L Sweeper Service
•Past President of the NCSI (National Contract Sweepers Institute) a division of the National Solid Waste Mgt. Assoc. which is now called NAPSA (North American Power Sweeping Assoc.)
•Past VP of Assoc. Affairs for the NJ Builders Assoc.
•C & L Sweeper is ranked as one of the top 10 sweeping companies in America as of the National Pavement Maintenance magazine
•C & L sweeper is 1 of the first 10 sweeping companies to ever be certified by the CSC (Certified Sweeping Contractor) a division of NAPSA.
•C & L Sweeper won the 2012 NJ Builder's Outstanding Achievement Award; this award recognizes C & L Sweeper's continued dedication to growing the Shore Area homebuilding industry.
•Gabe Vitale is a graduate of Arizona State University in has a degree in Marketing
•Gabe Vitale has been on the development side for companies for two different sweepers being used today.
1/30/2020 9:30 AM