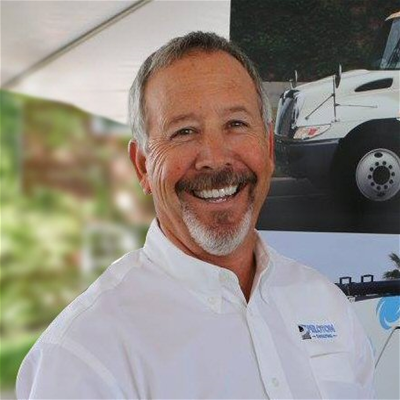 Mark Carter
President
Peloton Sweeping Service
Mark was Chairman of the National Contract Sweeper Association (NCSA) 1986-1988. NCSA reorganized in 2000 and became the North American Power Sweeping Association (NAPSA). Mark is a founding member and current Board Secretary http://www.powersweeping.org/about-napsa/
In 2018 Mark was awarded the first NAPSA Lifetime Achievement Award
In 2019 Mark received the Alan Curtis Industry Service Award
2018Advisory Committee to 2018 Sweeper Summit & Equipment Show
2019-CurrentAdvisory Committee to 2020 National Pavement Expo
1999 to 2009 Mark was a founder and ten-year chairman of NAPSA's Certification committee which oversaw the sweeping industries peer-reviewed sweeping company certification project.
In 2018 NAPSA completed and launched a national Certified Sweeper Operator school (CSO). The school provides an online training program consisting of 20+ modules. To achieve "certification," operators must complete the course, pass an oral exam, and complete 1,000 hours of accident/injury free sweeper operation. Mark was the founder and current committee chairman. He was also the first person in California to achieve CSO status. http://www.sweeperschool.com
In 2011 the Nationwide Service Alliance known as 1-800-Sweeper was formed from 21 of the top sweeping companies in the nation. http://www.1800sweeper.com/about-us Mark was elected to the founding Board and served until he was termed out in 2018. Membership is currently 54 companies representing over 1,500 pieces of equipment.
Peloton Sweeping Service, founded in 2015 focuses exclusively on private community street sweeping in the Southern California region.
1/30/2020 9:30 AM